A New Kind Of Workout DVD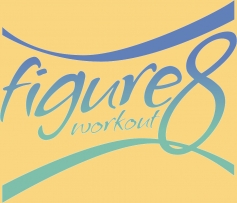 Tired of workouts that take too much time or require special equipment? Sick of giving your all and getting NO RESULTS? Then this workout DVD is for you!
Tried and tested for more than 15 years at my FITCAMPS, this high-intensity interval workout OUT- PERFORMS slicker, more commercial and "brand" name workouts.
Forget the gimmicks
Get rid of the gizmos
Get busy getting results NOW!
YOU Pick The Workout!
Use the DVD at home with a stationary bike. Take the audio with you anywhere you go and use it for running, power walking, swimming, ellipticals, stationary or recumbent bikes, any exercise that can be ramped up or down as needed.
High Intensity Interval Training…
…is all the rage. But there is a formula that is scientifically proven to be your best workout "cocktail" ever.
I love it when people say to me, "You must live in the gym. How many hours do you work out each day?" They can't believe it when I tell them that I work out LESS than they do. Now you can too.
With this workout DVD or MP3 audio file you have me on your screen at home or in your ear walking you through the basics and explaining the proper way to get the most out of less than 20 minutes! You don't even have to watch the clock, I do that for you.
 "When I'm on tour with my band Picture Me Broken I count on my Figure 8 Workout to keep me in shape. I learned it as a kid at FITCAMP!"
– Brooklyn Allman, singer and keyboard player for band, Picture Me Broken
Buy Now
Greta B.'s Figure 8 Workout DVD
Only $19.99
MP3 Audio Only
This mobile version is perfect for taking these techniques outdoors or to the gym.
Only $9.99





by