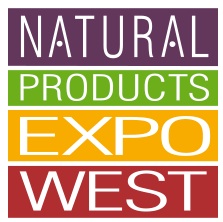 As I write this I'm on a plane heading to Expo West, the big supplement trade show in Anaheim.
I'm sitting next to a gentleman who is a BIGGIE in the Omega 3 field. We have been discussing quality issues. In particular, the incongruencies that would really rattle people's cages
What Does "Product of USA" Really Mean?
For example: Many people buy their supplements at Costco in bottles marked "Product of the USA" or whatever. And polls tell us that 70% of people have a concern about buying vitamins made in China, for example.
Yet that "USA Product" at Costco could every well be MADE in China and shipped and bottled in the USA. That's a disconnect!
So yes, there are issues that concern, yet we do want to be able to have access to our favorite vitamins and we do not want regulation that impedes that process.
"Should Supplements be Regulated?"
My associate David Kekich, Founder of "The Maximum Life Foundation" says it very well:

http://maxlife.org/articles/2015/03/Should-Supplements-be-Regulated.html
[Before you go, don't forget to sign up for my fabulous healthy life newsletter!]






by