Try These Little Known Natural Remedies for Hot Flashes
It starts in your chest and races through your body like a heat wave, leaving you blazing hot, sweaty, and irritated. Sometimes hot flashes interrupt your sleep and force you to either change the sheets or opt for a night on the couch, hoping it doesn't happen again. And people wonder why menopausal women are moody!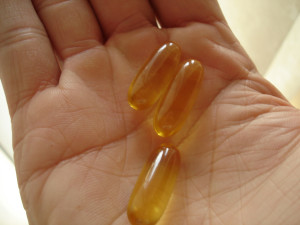 Birth control pills, antidepressants, and other prescriptions seem to be the norm for treating night-time hot flashes, mood swings, and other symptoms of menopause, and recently yet another new drug was approved by the FDA for women to consider.
But before you go to the trouble of making a doctor's appointment and asking for a prescription, or consider the whole hormone replacement therapy circus to navigate, you might want to check out the natural remedies below.
Manage Menopause Naturally
There other ways to safely and naturally manage your night sweats, mood swings, and other menopausal symptoms. Ways that don't involve chemicals cooked up in a lab, or worrying about the short- and long-term disadvantages to yet another drug therapy. And actually these natural remedies for hot flashes just might surprise you.
1. I Know You're Hot, but…
Exercise by itself has not been shown to decrease the incidence of hot flashes (although older studies seemed to show that it did), but guess what side benefits of exercise DO have an impact? That's right, regular exercise is a fantastic sleep aid and mood improver (thanks to those endorphins!), and by adding yoga to your weekly routine, you'll also have some powerful relaxation techniques in your menopausal toolkit as well.
2. Hello, Sushi Bar!
Omega-3 essential fatty acids are all the rage these days, and for very good reasons. Not only do these powerful little nutrients help fight heart disease, they are a fabulous antidote for mood swings. These little super-heroes also combat fatigue, depression, and joint pain.
Order in some salmon, tuna, or trout and start enjoying the many additional health benefits. You can also find Omega-3 fatty acids in walnuts, tofu, and ground flax seed. Oh, and don't forget the leafy greens like kale, spinach, parsley, and watercress.
3. Hypno-What?
You don't even have to think of it as hypnotherapy, because it's enough to know that women who use visualization techniques using "cool" imagery experienced a significant reduction in hot flash symptoms.
Imagine standing by a rushing waterfall, being sprayed by the mist of waters plunging down out of the snow-capped mountains. Or try meditating on the image and experience of a calm, frosty morning. Even picturing a dark, cool movie theater can help you begin to train your body to lower your temperature and reduce the power of those hot flashes.
4. An Ancient Chinese "Secret"
You might think acupuncture sounds a little scary, but people who have taken advantage of it's curative powers can often ease your fears. The needles used are tiny, and should not cause pain on insertion. There can be a dull ache, or a tingly sensation, but very often the results are well worth the minor and short-lived discomfort. Not only has acupuncture been scientifically shown to reduce the incidence of hot flashes, it has the added benefit of raising your libido and improving your mood.
Not sure if you're ready for a full-fledged acupuncture session? Then why not consider an acupressure therapy instead? It's yet another natural remedy that can prove very effective for hot flashes, mood swings, and interrupted sleep.
5. Healing Oriental Chicken Soup
Dong quai, also known as angelica, is one of the most widely-used herbs in China. Dong quai is an herb in the celery family, and contains estrogen-like compounds. A bit of the root cooked with chicken stock results in a very healing Oriental chicken soup which has a relaxing, soothing effect. Feel free to add other more traditional vegetables like carrots, celery, and onions, too.You can find dong quai in most Oriental grocery stores and Asian supermarkets.
Your Turn: Know Any Natural Remedies?
What other natural remedies for hot flashes have you encountered? Do you have a special tradition handed down from a favorite aunt or grandmother that you've found to be effective in reducing the frequency and severity of mood swings, night sweats, hot flashes, and other menopausal symptoms?
Leave a comment below and share it with us!





by