Welcome Rock & Roll All Stars!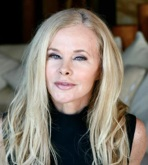 Thanks for coming out to party on Valentine's Day at House of Blues! Your support of Mending Kids International means children worldwide will receive needed treatment. That makes YOU the Rock & Roll All Star! Just fill out the form below so we know where to send your Bottle of Big O.
Time to Redeem Your Rock Star Perks!
As a thank you for participating in the 2014 Rock & Roll All Stars Benefit we're giving you a free 10-day supply of Greta B's Big O – a brand new supplement that both men and women are calling the sexiest supplement they've ever taken!
[Form id="10″]
What's Up With Greta B's "Big O"?
"What's up?" is exactly what health, fitness and anti-aging expert Greta Blackburn said when she learned that women in Asia, Malaysia and Indonesia had secretly been supporting their sexual health for THOUSANDS of years with a combination of indigenous herbs.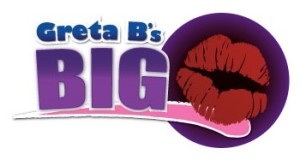 Greta B's Big O provides the world's best premium quality herbal support for natural female arousal and overall female wellness and well being. Ingredients in this proprietary formula have been used by women in Asia for over 1000 years.
"Women are constantly pulling me aside and asking me how to get their mojo and libido back"
Traveling the World, Researching Remedies
"We live in the most highly sophisticated country in the world yet women here are constantly pulling me aside and asking me how to get their mojo and libido back or how to solve issues around "dryness".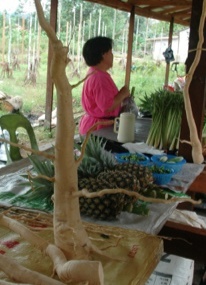 They and their husbands and partners are looking for more FUN as well as the improved overall sexual health they get with the Big O," Greta B explains.
"I've been doing my "Indiana Jane" thing for years now," the Hoosier native continues,  "Traveling the world looking for underground remedies for most of the concerns around aging and it took digging into the archives overseas to find what women are really looking for: How to get their SIZZLE back!"
"Just any ONE of our ingredients flies off the shelves in high-end pharmacies over there when they land in-store. They sell out almost instantaneously and then there's a wait list."
Exclusive Nanocellular Delivery System
"We took it a step further by adding an exclusive nanocellular delivery system and a proprietary blend certified by TCM Holistics, a company dedicated to serving up nothing but the BEST  in herbals," Greta B says.
"There's a difference between a sexy set of La Perla undies and just about everything else out there and that's also the case comparing TCM and just about all other herbals out there. Quality counts," Greta adds.
Greta B's Big O, "Supplement Your Good Times" – SATISFACTION Guaranteed!





by