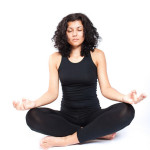 My Gift to You
The promised FREE meditation/relaxation introduction audio is below. Click file link at the bottom of the page. If you're not on my mailing list (Greta B.) you can sign up below and get wellness, weight loss and longevity tips like this in your inbox.
How Does Meditation Help You?
Meditation helps your body and mind in almost every way. People who practice meditation on a regular basis tend to have less stress and stress-related issues (sleeplessness, anxiety, overeating, impatience), elevated moods and even lower blood pressure. Wouldn't you love to get through your busy days and weeks without having it feel so hard? To be happier for your family, friends and coworkers? Have an outlet that doesn't require exercise and is a chemical-free way to relax? For centuries meditation has been providing this kind of natural relief – and it's free.
"How Do I Get Started Meditating?"
Meditation doesn't require equipment, special shoes or a gymnasium. However, it does require a quiet place where you can give yourself 5 to 30 or more minutes to be by yourself undisturbed.
Got a Few Minutes? Greta B. Will Talk You Into A Relaxed State…
Listen to this anywhere you can be alone and undisturbed and get ready to enter a more relaxed state…
Depending on your computer, the audio file will either open a "Save As" box and you can save the file and listen in an audio player like iTunes, or your audio player will open automatically after about 1 minute when the file has finished loading.





by