Physical Fitness On A Skinny Wallet
How often, after all, could you bear to hear some uptown yoga teacher tell you to "Release the rage in your hips" at a price tag of $200, even if it is in the privacy of your living room?
Or, imagine this: You're paying Otto the Insane $125 a workout at his Emporium of the Aerobic & Arcane while he covertly checks his Facebook page on his iPhone 6S every time you drop and give him 50.
It Doesn't Take Dollars to Stay Fit, It Takes Dedication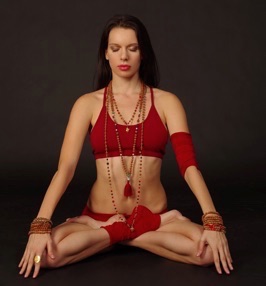 Pricey fitness ain't all its cracked up to be, Little Missy or Mr. Mister. I've been in the toughen-it-up up trenches long enough to know what I'm talkin' about. With the advent of the truly crazy class prices ($40, $50 per workout) at the latest batch of celeb fitness studios I'm surprised banks aren't offering Personal Fitness loans for those of us who aren't running Hedge Funds, making a million bucks a movie or who weren't born into royalty.
I'm surprised banks aren't offering Personal Fitness loans
Plus, the facts don't lie: we've gotten less fit and more fat in direct inverse proportion to the array of technical advances, gadgets and gizmos that for which we spend our hard-earned shekels.
Herewith are a few suggestions from what I plan to spew out over the next few months. After all, we are heading into the diet debacle that is the Holidays and the oft futile list-making that are New Year's Resolutions.
Fitness-On-The-Cheap (FOTC)
I'll keep it brief and I'll keep it real……
Hula Hoops!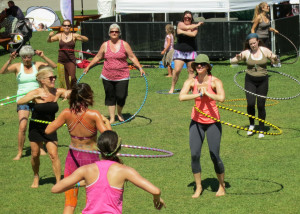 Yes, those things many of us played with as kids and that we see popping up at fitness studios here and there. Guess, what? These things work across a host of benefits ranging from the airy- fairy (flushing the chakras) to the practical (tone your core, tighten your butt, burn fat) to the simple (They're FUN!)
You can go to a class to learn the basics as well as some specific and cool tricks. Then JUST DO IT at home to your heart (and wallet's) content…
Google hula hoop classes in your area. If you're in LA, I LOVE Jackie Hesley. Friend her on Facebook and check out her schedule.
Or, stay local, stay home and learn by online link! This is a good one:
http://www.livestrong.com/article/338856-muscles-hula-hooping-work/
Take It Back To Nature
As long as weather permits, return to your HUMAN origins. Many of us are worn down by urban life, the hustle and bustle, the damn PACE of today.
Those of you who are ADDICTED to your neighborhood box, your normal routine that is centered around the same ole same ole will REBEL against the thought that you can get a good workout, stay fit, and maintain that gym perfect body by going outside and taking a brisk stroll or run. Using your muscles in an unconstrained, natural way can work wonders.
Here are two KILLER exercises that you can do in a park, in your yard or in the basement if time is an issue.
One Leg Squat
This one exercise should be mandatory for anyone who wants to work glutes and thighs like never before. (Caution: if you have knee issues, go gently and make sure this is appropriate for you!)
Start:
Stand on one leg and bend the other so that the shin is parallel to the floor. Keep your arms at your sides for balance.
The Move:
Bend the standing leg and sit back, controlling your body, until you reach YOUR "full squat" position. You can lean your upper body slightly forward as needed. (You should be able to touch the ground with at least your fingertips at the bottom of the squat.) Rise up slowly but do not put the non-standing leg back on the ground unless you need to until you build your strength.
Perform only 4-8 of these per leg, monola
terally, for beginners. Advanced, elite athletes can do more reps, add a jump after the squat or place a sandbag on the shoulder for added difficulty.
This exercise also improves coordination, balance, proprioception- all in ONE MOVE!
Leg & Arm Pushup
Start
Get in your "normal" pushup position on the floor. Hands are just below shoulders and arms and elbows remain close to your side.
The Move
Push up by straightening your arms. As you descend, lift one leg up.
Repeat on other side. Repeat at least 5 times for beginners and perform at least 10-20 per side for conditioned athletes.
By changing up the way you do your pushup you maximize core and glute work.
The Splurge
I'm going to arm you with plenty of fitness-on-the-cheap moves. However there are times when a SPLURGE is wanted or needed.
Some spas and studios offer pretty good stuff. For example, you can always count on Equinox Fitness to offer the best in "gym experiences" and you can't go wrong with Equinox as your choice for your foundational gym membership.
If you are strictly on a budget and following my FOTC program, from time to time you may want to "treat" yourself. The key is to find the places that are really worth the moola. Because I spend more than half my life in an airplane or on the road, I have the luxury of experimenting and taking these places for test drives!
Here's the first of The Splurge selections I've chosen in my travels:
FBE Spa at 8704 Santa Monica Blvd. 3rd Floor, in West Hollywood, CA (310 652 5522) offers hooping as a part of their terrific detox and weight loss regimen. You can't go wrong spending a few bucks with Joseph and his terrific crew there—the benefits will last a long time and I don't know of anywhere else in the country where you can do a FAR Infrared Sauna, use a cutting-edge Helio machine, do vibration therapy and hooping, all under one roof.





by