Welcome to the New Fitcamp Site!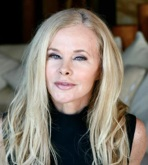 Welcome to my Fitcamp website, which you can see is evolving into so much more. It's now a Fitness, Health and Longevity destination site where we cover everything from fitness to diet to longevity science topics.
Whether this is your first time "at" FITCAMP or you're a longtime vet, I thank you for allowing me to share my discoveries and info with you.
It's been my passion to dig into fun and fitness facts for more than three decades. As time has passed, I have transitioned into all things anti-aging, longevity, and aging without aging.
Well, FITCAMP has evolved, as have you and I.
My first FITCAMP took place in the early 90's, creating what would become the current bootcamp craze. When I took that pioneering group of intrepid first- timers to the early camps in Big Bear, CA, it remained to be seen whether that fitness bootcamp creation would gain traction.
After all, at the time there was only the Navy Seals or Marine Basic Training programs or frou frou spas that offered fluffy robes and Swedish massage and maybe a group hike here and there.
FITCAMP is now a lifestyle, not just an event held here and there, in Mexico, Hawaii, Las Vegas, Malibu or on cruise ships. (All locations where we've held FITCAMPS over the years.)
Watch for Upcoming Fitcamps
I will continue to offer amazing FITCAMPS and they will appear on a calendar here as they are planned. So always check in with me to see where we can meet LIVE. And I have some phenomenal locations and options coming soon—with an all-new NUKE AGING focus so that we can all learn how to Make 100 the New 50.
Get BETTER As You Get Older!
Yet this site is newly designed to be the go-to place for products, tips, and the launch of cutting-edge solutions that will help you look, feel and even THINK better as the years roll by.
Genetic Keys to Stop Aging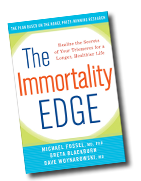 I have spent the past ten years digging into breakthrough science  and discoveries in the fields of medicine, alternative health and longevity.
I helped launch the world's first telomerase activator, TA-65 and developed the concept for and co-authored a book on the subject of telomeres, for example.
My Search for Native Remedies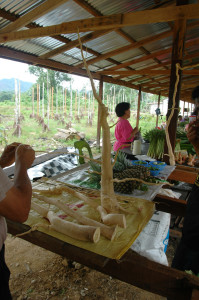 I have spent the past three years traveling the globe and trekking deep into non-commercial areas  (jungles, rainforests and other off the beaten path locations) in my search for indigenous, native and relatively obscure solutions that have been used for ages in other cultures.
Coming Up: New Herbal Product Line!
I will share exciting information with you very soon on the results of clinical trials and the Pilot Study on the first of my own Greta B's product line derived from my explorations.
Please check in on a regular basis so that you don't miss a single event, product, tip or scientific study that may just be the GAME-CHANGER in your wellness program.





by