"It's a good thing I didn't discover the online dating world until after my marriage ended. It is intoxicating!"

– Recently divorced male, 44
Social Media, Online Dating and Divorce
Vindication is a beautiful thing. I've had a theory about online dating for well over two years now and read with great interest the reports last week (the latest published in the July 2014 issue of the journal "Computers in Human Behavior") citing online dating and social media as factors in the rising divorce and breakup rates. Well, DUH! Is it any surprise that having a buffet of love muffins waiting online at any given hour for any given human might just undermine mere mortals?
I've been working fast and furiously on a female sexual enhancement product – exciting results on the first Pilot Study next week – but if the battle of the sexes gets any more intense there won't be any market for my product. Being on speaking terms, after all, is a prerequisite for most great sex.
Overall health and well-being is a big factor in satisfying forays between the sheets as well and I want all of us to stay around for many more years and if we extrapolate out and dive a bit deeper into these new statistics a health connection surfaces. Good relationships help people live longer, more healthy and more prosperous lives.
Breaking up is not only hard to do- it's hard on ya!
Working on interpersonal issues can quickly pale in comparison to the online honeymoon period that awaits every log-in to a dating site.  A lineup of "PickMe.com" peeps waiting to woo you (male or female) and a frenzy of Facebook friends willing to listen to your whining can be appealingly easy when communication has broken down with your significant other.
"Why bother fixing what's broken, after all, when the greener grass beckons?"
My Interview with "The Love Diva" on Finding Lasting Love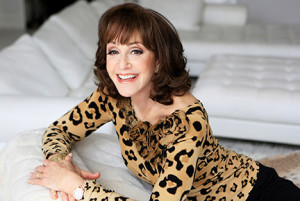 Never one to overstep my own expertise, I took a deep dive into this inquiry with the top relationship pro in the business. Janis Spindel is a woman whom I like to call The Love Diva. Millions know her as the author of "Get Serious About Getting Married" and "How To Date Men".
Long before dating went digital, she was a high-end matchmaker. Who better, I thought, to question why dudes (and dudettes) go AWOL online than she?
If you want to add "Lasting Love" to your anti-aging regimen, if you or someone you know, are one of the growing number of people who have discovered that a so-called SoulMate has a whole other romantic life online, complete with a sexy dating profile, then read my interview with Janis.
It's not just what I call the Kardashianization of America that is undermining romance today, but our growing reliance on the superficial numbers game that passes for dating in 2014.
Greta B's Interview with Janis Spindel
I met with Janis at her lovely home in the Hamptons. Nestled on a country lane, her home is a monument to romance: flowers are abundant everywhere and soft pastels and pink-upholstered furnishings abound. Pictures of her family and friends line shelves and heart shapes are a recurring theme. This elegant and beautiful Matchmaker of all Matchmakers has been happily married for more than 30 years. Nothing better than an expert who can walk the walk while they talk the talk.
I sat down to get the SCOOP.
GB: A new study cites social media (Facebook, etc) and online dating sites as causal in many of the breakdowns in relationships we see today. Let's start with the guys: If a guy is married, what the heck is he doing on a dating site anyway?
JS: They're looking for a little fun. A little something on the side. Some diversion.
GB: Do they admit that they are married in their profiles?
JS: No.
GB: How prevalent is this?
JS: About 30% of the men on dating sites are married.
GB: Wow. And that's just one of the lies. Aside from married people pretending to be single, we've all heard about the other lies.
JS: You got it. Women lie about their age and their weight. Men lie about their age and their height.
GB: Yep. The women typically get the bad rap with the weight thing but the guys are lying as well. Guys who are 5"7 say they are 5'9. If they're 69 they say they're 59. And so on and so on. How do people think that they can get away with that stuff? If and when they actually meet a person the lie will be obvious.
JS: I call it the Magic Mirror. People don't see the reality of who they are. I ask people who come to me to meet a match, "What do you see when you look in the mirror?" so that I can get a sense of how they think they are perceived. I get a sense of their opinion of themselves. What I do has to be based on reality, however, not fantasy. But in the world of online dating – or social media for that matter – you can hide out to a certain extent.
Also, often friends tell people, "You look so good for your age," and of course they believe it.
GB: Which is part of my theory about this stuff helping to cause breakups. It becomes far too easy to create a romanticized version of oneself and go out into this fantasy online world where one is desirable and flawless. One can deal with fantasy rather than the real issues. An angry person who is constantly acting out in real life, in real relationships, can become Mr. or Mrs. Nice online and hide the reality for a good long while. Running from an existing romance that needs repair is challenging when there are a queue of online suitors lining up for the honeymoon period. I think there's not only such a thing as serial monogamy but there's also serial honeymooning.
Let's switch gears: I'm a longevity expert but that sprang from my decades of being a fitness Guru/Editor/Author. Helping people get and stay fit has always been a big part of what I do. The biggest reason to do so is to add life to your years. However, there's the added benefit that it can help you get – and keep – that perfect mate. And also as we now know, people who maintain healthy relationships live longer. What role does being in shape play in your business?
JS: Men have an allergy to fat. No question about it. Women aren't as picky visually but they, too, want a partner who is in reasonable shape. After all, women fall in love with their ears and men fall in love with their eyes. Men are definitely more superficial. Men fall in love with the physical first and then the brains. They want the 4 B's: Beauty, Brains, Body and Balance. In the end chemistry is intangible, however.
GB: What do you mean by Balance?
JS: Men want a woman who is not needy or a drama queen. They like independence.
GB: I've met with many women who have asked for advice to get back in shape after being abandoned by husbands or boyfriends. Often, the guy has dumped them for a younger woman, which has become fairly easy these days in the online world. The younger women play up their sex appeal and post provocative pictures and the older guys play up possessions. "I drive a Jag and like to travel to exotic places with my partner. I'm a successful retired man looking for a mate who wants to travel the world with me and share my rare wine collection," is the kind of thing you see in their profiles. The guys play up their bucks and the women play up their boobs. OK, fair enough, or as one man told me, "Hey, you work with what you have to close the deal. I'm a salesman and this is sales."
Left in the wake are the partners who sometimes didn't even see the breakup coming. They need to re-invent themselves and often don't know where to start. Their dude has gone AWOL and they are left holding the emotional bag. What do you suggest?
JS: I have to motivate women to be confident and feminine. I know how to turn women into brand new women because I know the mind of the man. Both of my books are about just that.
GB: Give us an example.
JS: I tell women that you don't go out straight from work. Go home. Shower. Wash off your work mode. Get a blowout. Buy and wear great lingerie.
Sexy also means body language. Sexuality comes from underneath and that can start with your underwear! Get your nails done. Get a pedicure. Wax.
GB: What advice do you give men?
JS: My male clients take me on simulated dates. Women look for signs on dates: how does he treat and tip the staff? Does he have manners? That's what I teach my male clients. If a guy is a bad tipper, has a hard time spending money on the woman even when well off, that is always a sign that he is CHEAP. CHEAP is a dealbreaker.
GB: You must have stories that turn the tables on the men. It's not always the guys who are turned off physically by the gals. They aren't all Adonis.
JS: I just matched a 68 year-old man with a 44 year-old stunner. She said to me, "I had a great time. I just can't picture myself sleeping with him."
GB: So many of the older guys have that Old Dude mentality and still play the money card. It's like your Magic Mirror theory. A 70-year-old guy with a big bank account looks in the mirror and sees himself as ten or twenty years younger, inches taller and way more smart and fun. I'm gonna guess that when the women they meet have their own means and career it's a real come-uppance and reality check. They may be able to buy their way into some girl's bedrooms under the delusion that it's their amazing looks and incredible sex appeal, but a lot of today's hot women have their own Jag or whatever and don't need a guy to buy it for them.
JS: Just like men have the allergy to fat, most women are allergic to short and bald. Truth.
GB: I recently met a very attractive woman in her mid-fifties. She was in a two year relationship with a guy and it just never moved forward. He told her, "We'll see how this goes" for months and months that turned into years. He had many issues, including a drinking problem and a ferocious temper, but she was willing to overlook his faults because of what she thought was the potential. Finally it became clear that they were never going anywhere, his years of therapy were not working and she had to move on. My question is: at what point in time, for example with your clients, do you advise people to move on?
JS: At that stage of life, come on. You know in six months. For sure by a year. Two years? What are you going to know after that? Let's be serious.
Janis Spindel can be reached at www.janisspindelmatchmaker.com/





by