The Vegas Stories: "A4M" Congress Edition
The Rumor Mill is raging so I might as well speak up for myself and clear the air. Yes! I went nuts in Vegas last month.  But in a good way.  And it was all for you guys.
See, Vegas end of year is more than Celine, Cirque and showgirls.
In December the American Academy of Anti Aging Medicine (A4M) Congress invades town.
As thousands of tourists hit the tables and thronged the casinos, 5,100 medical specialists, attendees and 450+ exhibitors from 60 countries engaged in a scientific show-and-tell that impressed and astonished.[wpanchor id="readmore"]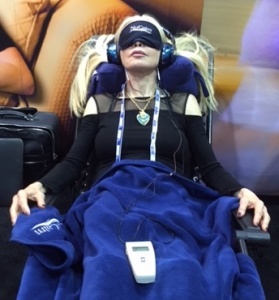 I got a little goofy and played guinea pig one more time as I climbed into hyperbaric chambers and tried brain machines.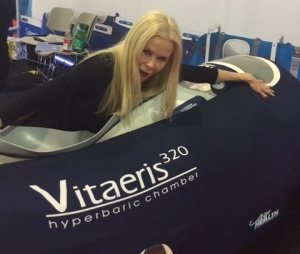 I also networked with longtime buddies like Don "The Dragon" Wilson (Don't miss his new movie "The Martial Arts Kid")  and talked telomeres and hTert gene with Dr. Bill Andrews and Liz Parrish (more on Liz next week!)
 But All Work and No Play…
I mix my research with recreation, however, and I'm not afraid to admit it.  So yes, those rumors of me dancing like a wild woman every night after the show are all true, but I know that you understand since, as  the Telomere Diva, I dance to be happy and keep my telomeres long.  Again, all in the name of research!
My Biggest Takeaway
Seriously, though, my big takeaway from the show was an increased recognition of the impact of our toxic environment.
The challenges we face today because of this problem, both air contaminated by heavy metals and micro-nano particulates, and corruption of the water supply –  are huge.
Fifty percent of American cities' drinking water are contaminated with toxins, including prescription drugs and fracking wastes – as well as the rising the sea of (RF) electromagnetic smog from smart meters, cell phones and wifi microwave radiation, which is fueling the epidemic; brain fog, tinnitus, insomnia, and increased incidents of brain cancers. That's the bad news.
The Best Hope
Now the good news and I hope this rattles your cage. Imagine:
Muscle gain
Strength
Vitality
Improved memory
All achieved with a one or two time only injection. That is the promise of gene therapy.
Coming Up Next Week
Next week I'll introduce you to Liz Parrish, who is pioneering a gene therapy that promises to transform life, healthcare and longevity as we now know it!
I'll also turn you onto a solution to symptoms of many of the auto-immune conditions so prevalent today.
Do you or someone you love suffer from Crohn's, MS,  Parkinson's, Lupus, or Chronic fatigue? Then you'll want to read my report on LDN and the talk by the esteemed anti-aging physician and researcher Dr. Terry Grossman on Low Dose Naltrexone (LDN).
The First Ever "RAADfest" Anti-Aging Conference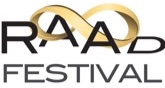 Anti-aging & longevity treatments are going into human trials! It's time for the first-ever "RAADfest".
Hang out and talk telomeres, stem cells, gene therapy and cutting edge supplement basics with doctors, researchers, and fellow enthusiasts. I got your discount for $80 off – use Promo Code "BLACKBURN"! 
Aug. 4 to 7, 2016
San Diego, CA






by